General Partition Services: The Best Choice for Pharmaceutical Packaging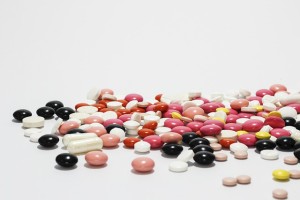 At General Partition, we manufacture box partitions for almost any industry you can think of, and we have different materials that help us in providing reliable packaging for this broad spectrum of products. We comprehend the importance of making sure the product reaches its destination carefully and in top condition, which is why we offer our partition method for packaging. One of the many industries that highly benefit from box partitions is the pharmaceutical market. When it comes to shipping medicine and other pharmacy equipment, a sturdy partition product is an affordable and effective way to meet packaging needs.
Pharmaceutical Packaging Specifications
Unlike other markets, the pharmaceutical industry makes it imperative that all packaging materials be clean, safe, reliable and on time. This factor is crucial due to the medicinal products being transported, which must arrive in a timely manner for customers. The most important component of pharmaceutical packaging regulations is that they are clean.
Extra precautions must be taken when providing SBS Partitions to our pharmaceutical customers for this reason. General Partition Co. provides several pharmaceutical companies with reliable box partitions, such as SBS Partitions or Chipboard Partitions. We make sure that the partition materials are free of lint and dust in order to eliminate any chance of contamination.  Our SBS Partitions are also FDA-approved, which makes it the perfect material for pharmaceutical applications.
High-Quality Packaging That is Dependable
When it comes to packaging pharmaceuticals, it is vital that the box partitions are made to fit the specifications provided by the customer. This is something we have been very successful at with our current customers. There is no room for error when dealing with pharmaceutical products. Our packaging engineers take pride in providing our pharmaceutical customers with exactly what they need when it comes to their delicate and specific needs.
General Partition has participated in several audits by multiple pharmaceutical companies and has consistently met all requirements necessary. Our production areas are as clean as they can be. We also take further precaution with jobs that need to be lint-free and extremely clean. We constantly sharpen all of the equipment, tools and knives used to make the partitions. This allows for an extra clean and precise cut on every slot of the box partitions for pharmaceutical purposes.
Fast and Convenient Packaging Supplies
Last but not least, we are always on time in regards to providing our pharmaceutical customers with partitions! If you're looking for a reliable packaging company that will send your partitions promptly when you need them, look no further. General Partition will get your product to you when you need it, every time. Our production process, excellent resources, quality materials and highly skilled employees are what makes our shipping time precise and accurate.
Contact us using our online form or by giving us a call for a quote concerning your pharmaceutical packaging needs. Our partitions are affordable and can accommodate any company budget.