Why You Should Use Our Partitions for Your Pharmaceutical Packaging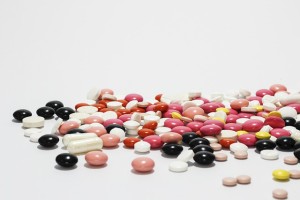 If you work in the pharmaceutical industry, you might be wondering how you can best protect your products during shipping. It's essential to make sure that your medical item or equipment reaches its destination in top condition and without any damage. At General Partition Company, Inc., we manufacture and distribute box dividers and partitions to help make your life a little bit easier. If you choose our products and services, we'll make sure that you're never disappointed.
High-quality packaging products
Think of any industry (any single one!), and we're sure that you'll be able to package your products with us at General Partition Company, Inc. But one of the industries that needs high-quality packaging products the most is the pharmaceutical industry. People and businesses in this industry will not have to worry any longer about their products, though, if they choose us for box partitions. We have high-quality SBS partitions designed to keep your products clean and safe throughout the entire shipping process.
Packaging requirements for pharmaceutical companies
If you're part of the medical industry, and you're packaging and shipping products, then you probably like to take extra precautions to make sure those products reach their destination in perfect condition. At General Partition Company, Inc., we'll do the same for you. We'll take added precautions and go the extra mile to ensure the cleanliness of your products. Our SBS partitions are FDA-approved, making them the perfect material for any pharmaceutical product, including vials and other chemical containers.
There is no room for error when dealing with medical equipment and products. To avoid any chance of contamination, we'll make sure (by checking, double-checking, and even triple-checking) our partition materials to make sure they're free from dust and lint.
Quick and Convenient
All in all, if you're looking for an SBS and chipboard partition company that provides quick and convenient delivery, look no further than General Partition Company, Inc. Our skilled employees and production process allow us to ensure that you're receiving what you need on time.
To learn more about our corrugated partitions and how we help protect products in the pharmaceutical industry, contact us at 1-888-501-4685.